Hand-painted wood imitations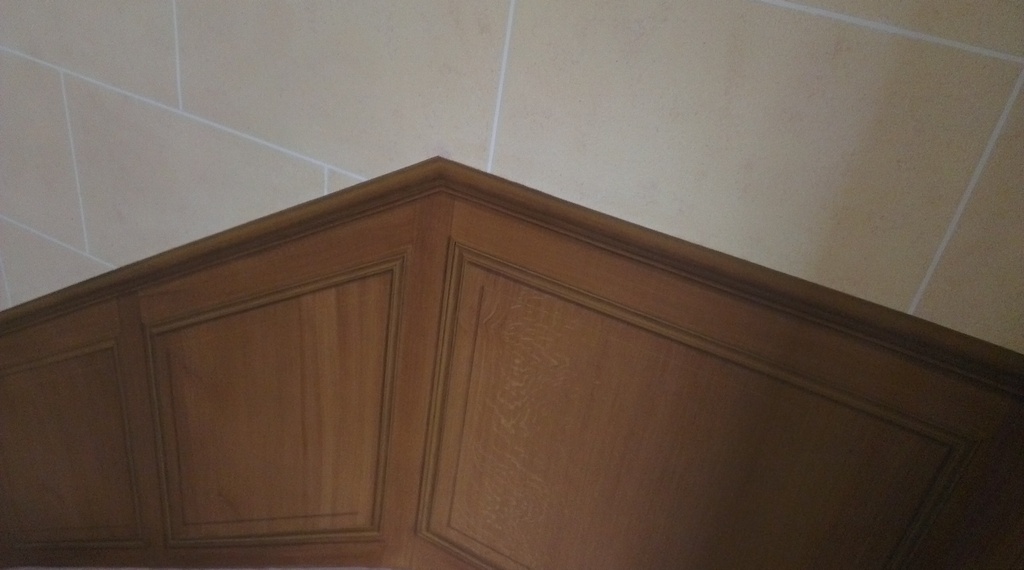 Hand-painted imitation of old oak in a castle stairwell.
The wall is flat. First we imitated the wood with oil colors, and then with shadows and lights, we created a trompe-l'oeil 3D effect, as if, the wood was carved with mouldings. But all you see is painted, the wall is flat.